Join Vetforce
Get free Salesforce training.
Become Salesforce certified.
Blaze your own trail.
Salesforce skills and certifications can bolster a resume or help launch an entirely new civilian career.
---
Vetforce is the Salesforce job training and career accelerator program for military service members, veterans, and spouses. Through our online community, we connect our members to free training, classes, and career opportunities within the Salesforce ecosystem.
Discover the Vetforce training pathways
---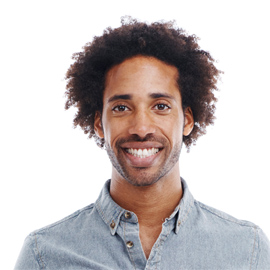 Salesforce Administrator
Do you enjoy helping users get the most out of technology? Do you want to play a critical role in taking your company to the next level?
Key skills:

Business Process, Data Management, System Administration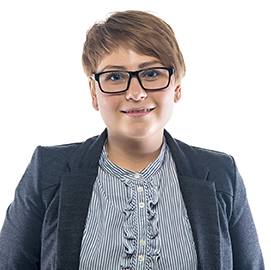 Salesforce Developer
Do you dream in code? Do inefficiencies keep you up at night? Are you a person who enjoys building solutions?
Key skills:

Salesforce, Apex, Visualforce, Java, SQL/SOQL

Business Analyst
Are you a data nut and critical thinker? Do you enjoy mapping out requirements for business solutions?
Key skills:

Salesforce, Data analysis, financial modeling, business acumen
About Vetforce
---
Salesforce created the Vetforce program to build connections between our ecosystem and the military community.
Veterans and spouses embark on one or more learning journeys where they receive structured, self-paced Salesforce training, collaborate in an online community, achieve Salesforce certification, and get connected to high-demand and high-wage employment opportunities in our ecosystem of more than 150,000 customers.
Vetforce is also the internal employee resource group that fosters a strong military community at Salesforce.
"Thank you to our veterans! We are so proud of all the incredible work that you have done for all of us, and we're so happy we can also work together in making this world better."
--Marc Benioff, Salesforce Chairman and CEO
---
The Salesforce Ecosystem
---
By 2020, Salesforce and its ecosystem of customers and partners will create 2 million jobs and generate $389 billion in GDP impact worldwide. The Salesforce ecosystem currently generates 2.8 times the revenues of Salesforce itself and is expected to grow to 3.7 times as large as Salesforce.
Learn how a top company and a top non-profit use Salesforce.
Employers
---
Interview + Hire
Vetforce will help you connect with newly Salesforce certified veterans and spouses. Though already well-prepared, they will continue to have access to free training and Salesforce certifications as they support the growth of your company.


VSOs
---
Educate + Support
If your organization can enhance the Vetforce experience for veterans and spouses with in-person training cohorts, career coaching, or other creative methods, then let's collaborate. We'll optimize our program interaction to best support veterans and spouses.
Trailblazers
---
Riki Tate
Salesforce Consultant
Army Veteran
"I immediately fell in love with the Salesforce platform! It gave me the perfect opportunity to learn both technology and business."


Katherine Clark
Salesforce Administrator
Navy spouse
"I went from never hearing of CRM systems to being a Salesforce Certified Administrator at one of the most highly regarded nonprofits supporting modern military families."
Chris Millard
Business System Analyst
Marine Corps (Ret)
"VetForce is AWESOME! It has given me the opportunity to find a new career, gain marketable skills and make a successful transition."